Whether you are a teacher using Google Drive in your class, an administrative professional responsible for organizing Drive, or the Google Apps Administrator responsible for managing your Google domain, you know the struggle. The struggle to feel clear and in control over your (Google) domain.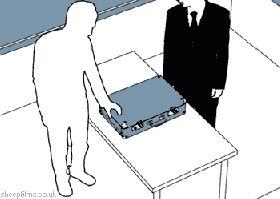 I have tried many approaches to managing my Drive so I don't feel like this. From no folders to elaborate folders and I have finally settled on what I think are the three pieces key to finding what I need when I need it:
A consistent naming convention is your best friend,
When it comes to folders, fewer are better, and
Groups are the only way to share.